SIHO is a Company 100% Spanish, situated in the Industrial area of Vigo, Pontevedra.
Founded in 2003, SIHO has its origins from the creative necessity of some health professionals. The founder Manuel Hernández Herrera a professional from the Oncology Radiotherapy and Nuclear Medicine, begins to manufacture the first products in the year 1989 in collaboration with other companies.
At present SIHO manufactures and designs its own products, with an excellent activity I+D+i.
Its future and present will remain loyal to its origins which is ¨products manufactured for and by professionals", always maintaining a close relationship with the client and patient.
Nowadays, SIHO is an international company that manufactures products for other big companies from the same field as well as for public and private institutions.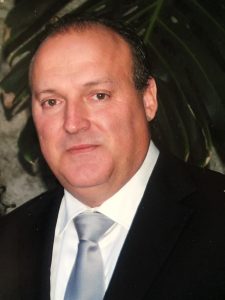 MANUEL HERNÁNDEZ HERRERA
CEO & Founder